On Friday, workers represented by United Food and Commercial Workers Local 27 at Kentmere Rehabilitation and Skilled Nursing Center in Wilmington voted unanimously to ratify a new contract. Notching a victory not only for themselves, but providing an example for workers across the region that collective action can garner positive results.
Two weeks of informational pickets in April organized by workers and UFCW 27 representatives, along with a rally on Kentmere Parkway, coaxed management to the negotiating table and last week workers approved the newly negotiated terms.
After only a few meetings with Kentmere management, a federal arbitrator, union representatives as well as the committee of employees from the facility, an agreement was reached in May.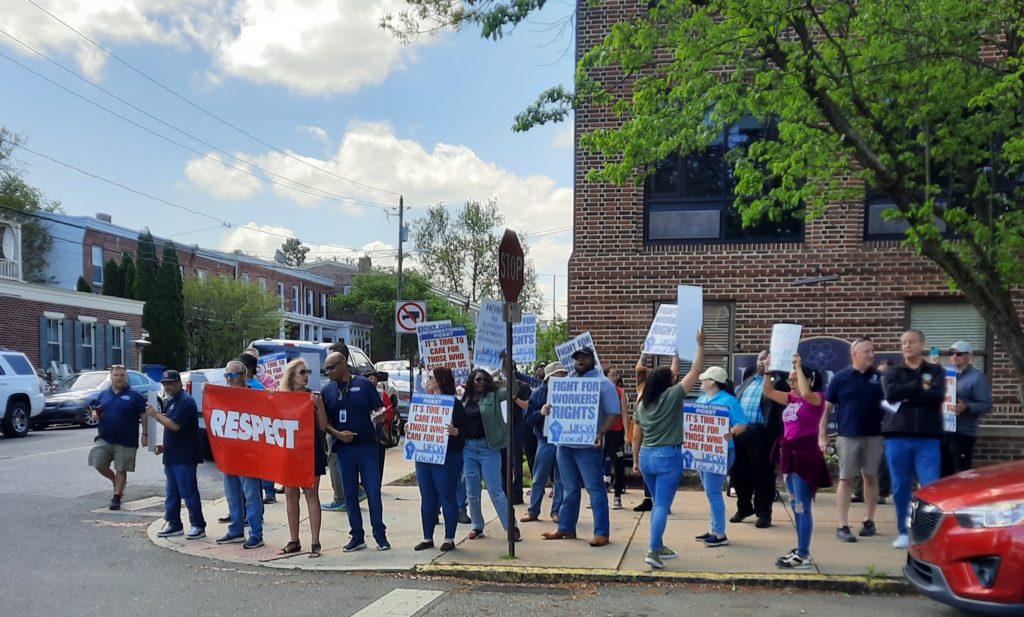 Included in the terms were substantial wage increases and significant improvements in healthcare benefits.
"We believe we met 95% of our demands," stated Nelson Hill, the vice president of UFCW Local 27 and assistant to the president.
Additionally, seven Licensed Practical Nurses (LPNs) at Kentmere filed a petition with the National Labor Relations Board (NLRB) to join the union, which already represents 60 workers at the facility in Wilmington's Forty Acres neighborhood.
The Kentmere LPNs would join certified nursing assistants, dietary specialists, activity aides, maintenance workers and housekeepers in the group represented by UFCW 27. However, Kentmere did not agree to immediately include new workers joining the union in the recently negotiated contract. A separate agreement will need to be ironed out for new members.
Union representatives noted the outpouring of neighborhood support was crucial to the successful negotiations.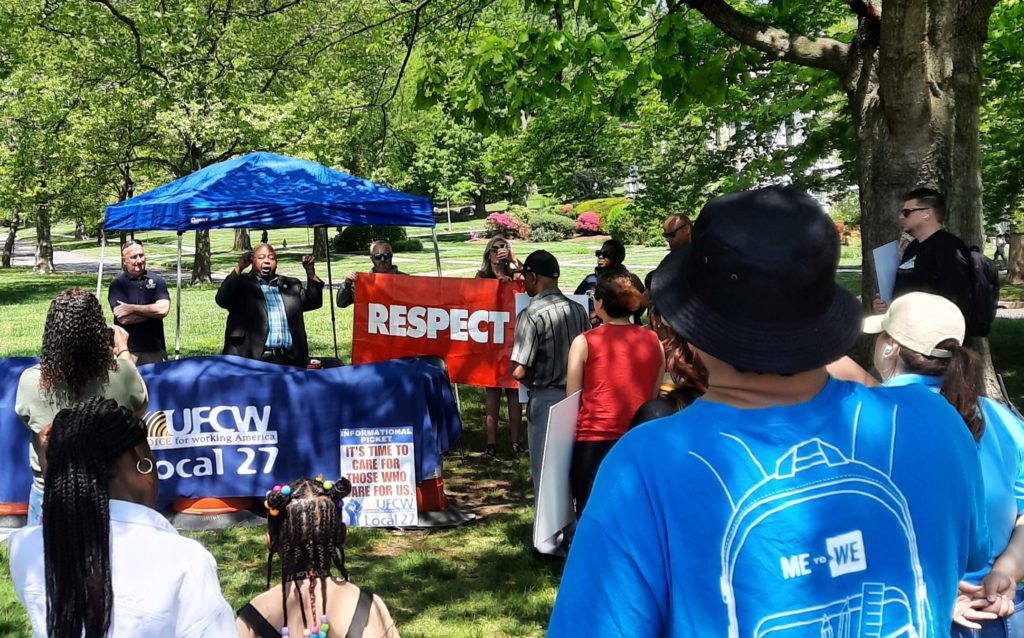 On Sunday, April 23rd, a rally was held across the street from the nursing facility to solidify support. The event included remarks from state Rep Larry Lambert and state Sen Jack Walsh. Several area organizations attended in solidarity including representatives from the Delaware Working Families Party, the Delaware chapter of the Democratic Socialists of America, the Delaware State Education Association and the Delaware AFL-CIO.
"We know it had an impact because we heard from the company immediately [after the rally to schedule negotiations]," Hill confirmed.