In the bizarre world of U.S. law enforcement doublespeak, where childish euphemisms and the use of passive voice obscure menacing brutality, the moniker "Operation Safe Streets" may rank among the most despicable of all.
Operation Safe Streets — launched 25 years ago in June 1997 — is a special police force composed of actual law enforcement officers and officers from the Delaware Department of Correction. Its effect has been to surveil, harass and threaten individuals on criminal probation in Wilmington.
This week the ACLU of Delaware released an extensive examination of Operation Safe Streets and its twin program, the Governor's Task Force, which expands the program statewide (Operation "Safe" Streets – How Delaware's Most Secretive Police Force Plays Fast & Loose With Our Communities). The ACLU of Delaware conducted interviews with 17 people who had experiences with OSS/GTF officers, and also examined court transcripts, legal filings, and official police narratives.
The report at once chills the spine and boils the blood. The violent vehicle stops and random searches are almost entirely meted out against the Black community and in the lowest income neighborhoods. Rather than put residents at ease, these tactics exacerbate the fears in these communities and reinforce the notion that these places are out-of-control "wild west" outposts.
"They're cowboys," said Tom Foley, a criminal defense lawyer who has represented people facing charges stemming from OSS/GTF arrests. "They make vice cops look like choir boys. These guys play fast and loose . . . They're simply using their job title to violate the Fourth Amendment."
While probationers themselves must consent to extreme levels of harassment and searches (among other punitive, and sometimes petty, gratuitous measures) to be released under those terms, these techniques don't simply impact those on probation, but also their families, house-mates and anyone unlucky enough to be in the vicinity.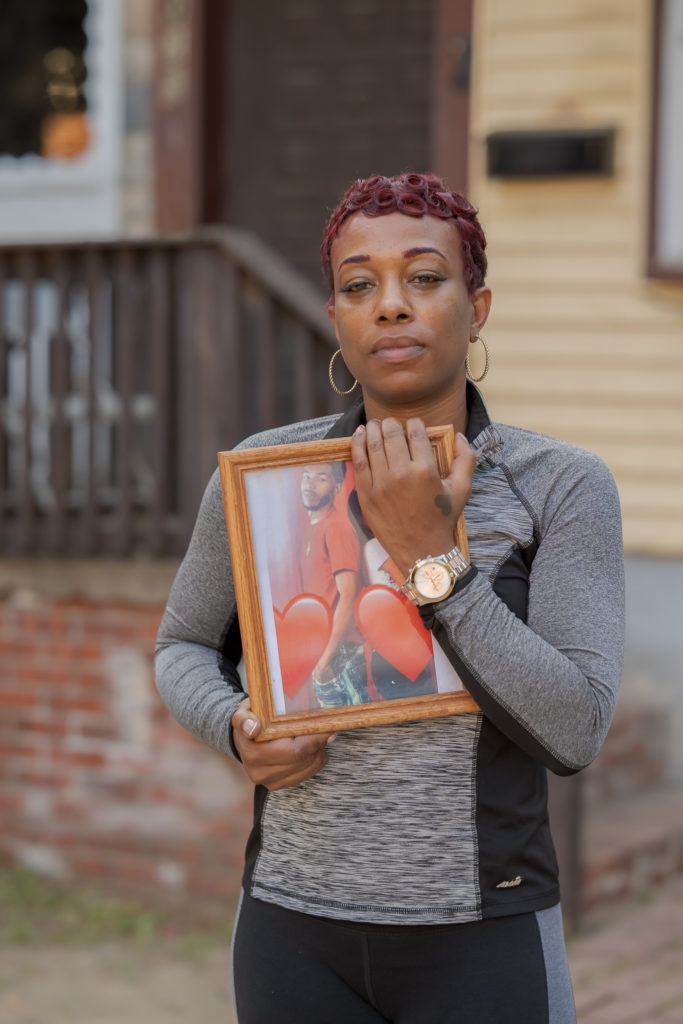 Under the nebulous rationale of "crime prevention" many arrests made during OSS/GTF operations are of people not on probation. While the rate of so-called collateral arrests has declined in recent years to around 40% (roughly two in five, according to the ACLU), in 2003 it peaked at over 80%.
While police often claim to notice the "odor of marijuana" in order to proceed with otherwise unlawful searches on collateral individuals, the ACLU reports another case where a GTF detective claimed that he was allowed to search a Black man's vehicle because he smelled a faint odor of cocaine.
The head of Delaware's Office of Defense Services (the state's public defender's office), Kevin O'Connell, said this:
Time and time again, we see officers in these units who think they are above the law and conduct unlawful stops and searches. And we know, based on our experience and our clients' experiences, that these units routinely perform unconstitutional searches that disproportionately impact Delaware's Black communities.
Of the 16 OSS/GTF-related court filings the ACLU of Delaware reviewed for the report, in all but three cases the judge ruled that officers had violated constitutional rights. In one case, a judge called the programs "aggressive and hostile."
This is an astonishing percentage. Especially at a time when city and state officials wonder how law enforcement can develop the community's trust and respect. One must wonder why a program like this continues creating violent interactions and reinforcing the poor reputation of police in the community.
The report also describes in detail several of these incidents. Some occurred in homes and others on the street. In some cases very young children were exposed to what amounts to surprise raids by armed officers into their houses for no other reason than someone being on probation.
I encourage everyone to read the ACLU report about how Delaware's most secret police force plays "fast and loose" in our neighborhoods. Be advised however, the stories are disturbing, and could potentially upset some readers.