Housing for the residents of the Adams St buildings that were condemned Monday is currently in flux as the city of Wilmington works to plan for long-term assistance. The building had 372 code violations per reporting from WDEL.
The City of Wilmington initially connected displaced residents to the HOPE Center and Fairview Inn as temporary housing locations. Video taken by local activist Yejoon Koh show City officials working to offer transportation to those locations to residents. The officials were met with questions about where the HOPE Center was located. There is also confusion amongst residents around what people with pets are supposed to do, and local activists are working to connect people who are able to foster pets with the Adams St. families.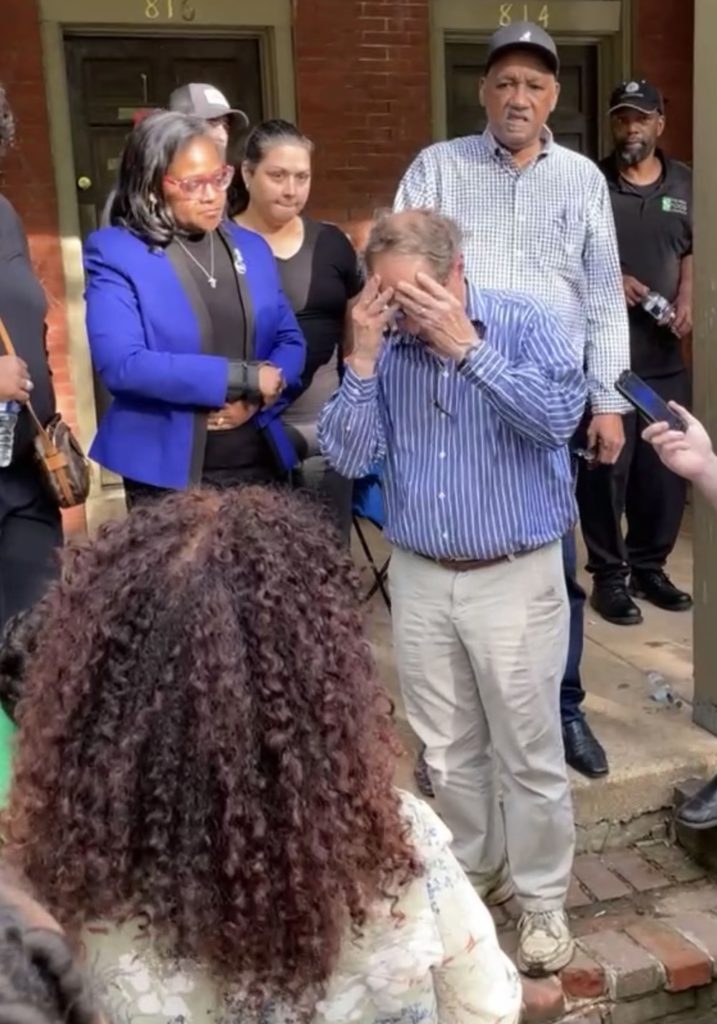 Per Shyanne Miller at the HOMES Campaign, the City is hosting a "one stop shop" for displaced residents tomorrow, Thursday May 19th, at 22 South Heald Street (Wilmington's Emergency Operations Center), from 10am to 6pm.
Mayor Mike Purzycki was at the Adams St location interacting with residents at the time of the evictions. Per video taken on-scene by advocate Yejoon Koh, residents asked Purzycki what they were supposed to do now, when they could get their money back, and why he had refrained from acting even while residents repeatedly asked for action over the past several months.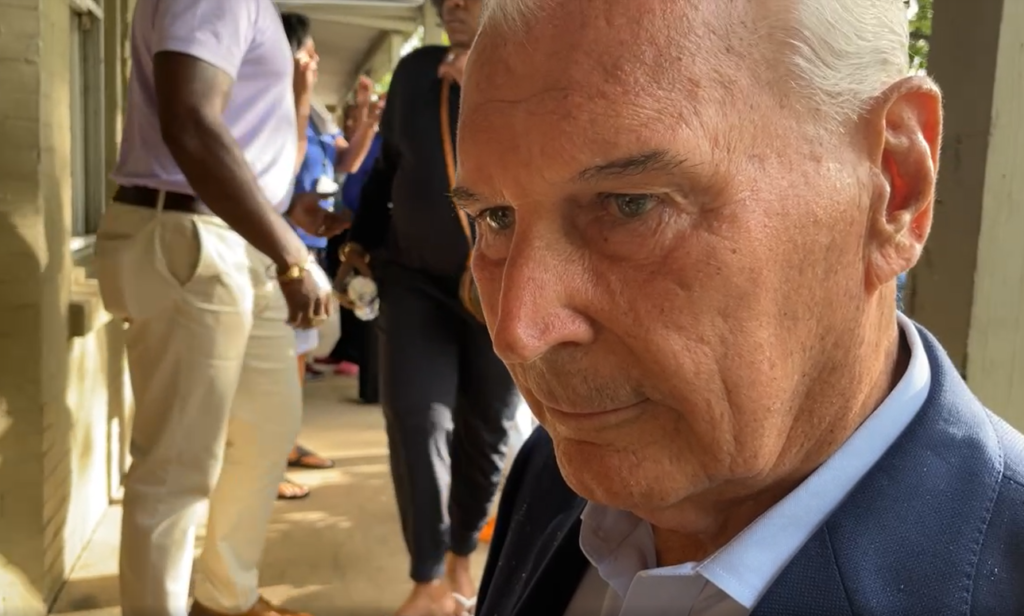 Purzycki did not have ready answers to those questions. He then recommended that the residents provide their addresses to the city workers there who could coordinate aid; one resident replied, "We don't have addresses. We're homeless."
After the resident pointed out that Purzycki was shrugging his shoulders while speaking to them, Purzycki replied, "I said I don't know. I said I don't have an answer for you."
In another video taken by Koh, Purzycki tells an individual off-camera to "get lost" in response to a request for the mayor to commit to helping the families.