Last Tuesday, a group of activists from the Campaign to End Debtors' Prison held a demonstration across the street from the New Castle County courthouse in Wilmington to demand reform in the way the state imposes fines, fees, and other penalties for petty violations and misdemeanors.
Approximately a dozen cars festooned with signs and red banners circled the block of Market and King Sts between 4th and 5th for nearly 20 minutes during the lunch hour. The drivers honked their horns as they passed a small group of protestors standing on the sidewalk supporting them.
The Facebook post associated with the event made a succinct, two-fold demand. Legislation is desperately needed to both end the suspension of drivers' licenses for unpaid court debt, and create an automatic, pre-sentencing waiver of fines and fees for people unable to afford them.
The co-coordinators of the organizing campaign, Meyrem Dede and Lynne Kielhorn, recently spoke at length with the Highlands Bunker podcast. They explain the ways Delaware lags behind the rest of the country in addressing fines and fees inequalities. They also explain the simple implementation of the two explicit reforms they are demanding.
In a statement, Mat Marshall, spokesperson for Attorney General Kathleen Jennings, confirmed that reform, "remains one of her top ten legislative priorities for 2021."
"The status quo provides no benefit to the State," Marshall said, "since these fines are not realistically going to be recovered, and do real harm to the people who wind up trapped in a modern day debtors' prison. That's simply not justice."
While both the Attorney General's office and Office of Defense Services have publically supported reform, nothing has been approved in the General Assembly. "Everyone tells us they support these reforms," explained Dede. "But nothing has happened. We have lost patience and we have lost faith."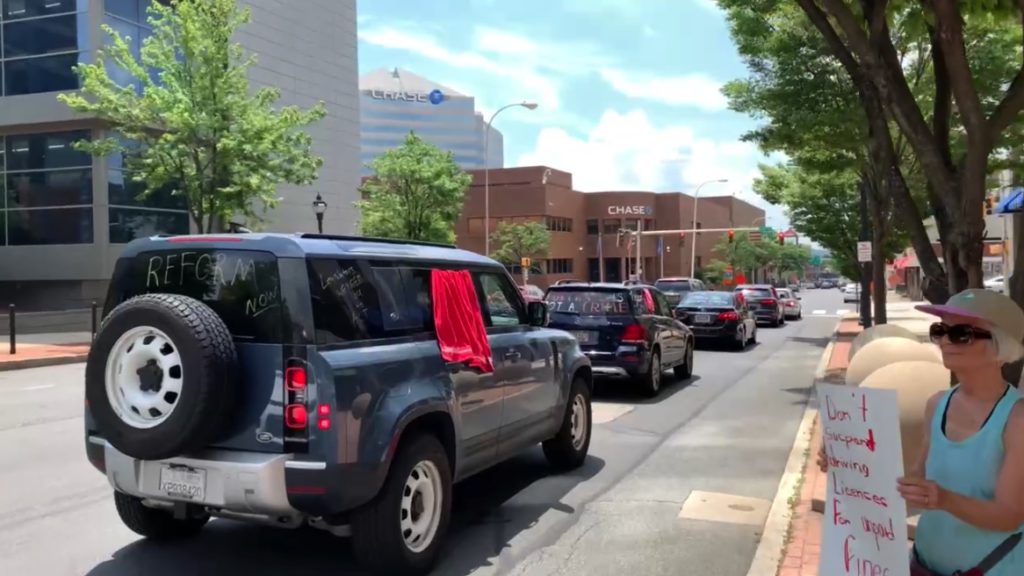 On Thursday, House Bill 244 was introduced in the General Assembly sponsored by Dover-area Representative Sean Lynn. While the proposed legislation does not accomplish as much as activists had hoped, Kielhorn is pleased about what is included.
"We're happy that a bill has been introduced and, given the time constraints, we would be thrilled if it passes, exactly as written, by June 30th," she said in an email. "HB 244 does include the ending of drivers license suspensions for failure to pay, which is a big deal!"
The poorest and most vulnerable Delawareans are overburdened with fees they cannot afford (to fund a vague litany of municipal service that cannot even be fully accounted for), as well as counter-intuitive penalties, like revocation of driver's license, that are unconnected to the violations.
When considering the full set of outcomes, these fines and fees exacerbate already critical economic and social inequities.
"I had my license suspended for failure to make a payment and have been advocating for this issue for years," said D. Marque Hall, who participated in the demonstration Tuesday. "It's reprehensible that the Black Caucus hasn't pushed harder for this legislation that could have helped so many Black people, including myself, fight for a better life."