Birthing a child is a scary thing. There are risks of injury, anxiety, depression, and death before, during, and after the birth event. The United States has the worst maternal mortality rate of developed countries in the world, and a driving reason is the substandard treatment and care for Black mothers. Our society works hard to limit Black potential across all layers, with our school-to-prison pipelines, routine murders of Black people by "law and order" officers, and negligent or actively harmful medical care. But the assault on Black lives starts before a Black baby is even born.
This is the backdrop for Black Mothers in Power (BMIP) to enter the scene in Delaware. BMIP recognizes that Black women and birthing persons are uniquely vulnerable in childbirth within the U.S.'s current medical system. Their mission is to end this disparity.
Nationally, Black women have a 321% greater chance of dying during or shortly following pregnancy than White women. These numbers hold true regardless of the educational attainment of the birth parent. Worse, these disparities increase for Black women in older age ranges. Delaware-specific data is difficult to come by, but the Maternal Mortality Review program did find that Black women account for 50% of pregnancy-related deaths in the state, compared to 44% of White women. These numbers differ greatly from Delaware's population proportion of 23% Black and 69% White.
These disparities are shared when considering outcomes for Black infants as well. Delaware's infant mortality has decreased in the last decade, but per Delaware Health and Human Services, "Non-Hispanic black infants experienced a lower percentage of decrease in mortality rates than non-Hispanic white infants." We are losing proportionally more Black babies than White babies than we were a decade ago. We're getting worse.
If you're familiar with the racism embedded in the U.S.'s medical industry, this all may, devastatingly, not be a surprise. Dr. Susan Moore, a Black woman, died last year of Covid-19 after documenting how the medical team in charge of her care routinely disregarded and ignored her pain and requests for help. This is consistent with research showing that medical students are taught that Black people feel less pain than White people, along with other harmful, often deadly, false stereotypes. The extent of racism in maternal care specifically and our medical industry, in general, is well-documented and deserves a close reading.
However, the failures of these systems to value Black lives is not what this article is about.
This article is about the work that Black women are doing in Delaware to ensure the health and safety of Black birthing parents and Black babies. It is quite evident that the systems as they exist today are, by design, unable to handle that responsibility.
BMIP is wasting no time in getting to work. They have recently hired Program Manager Porsche Holland for their doula training program. BMIP has already received interest from over 100 people in joining the program and has interviewed 17 applicants, narrowing the field to a class of 10 candidates for their very first 3-day Doula training session.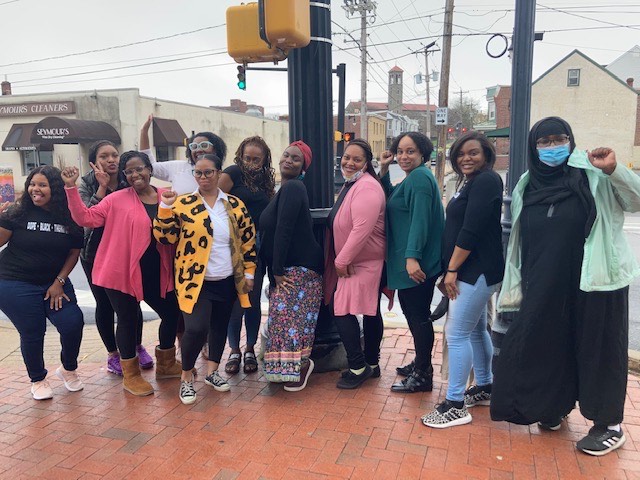 Holland has a great deal of experience both as a doula and supporting pregnant and postpartum Black parents through her organization Reclaim Black Motherhood. She is the first employee in what has so far been a completely volunteer-run organization, showing that BMIP is both eager and able to grow quickly. Their community-driven approach is crucial here. Who better to know what a community needs than the very people who live in that community? Many of BMIP's founders and current board members know all too well how difficult it is to navigate the maternal medical system in Delaware as a Black woman. Bringing on Holland is a large step forward in growing their foundational doula program to combat these struggles.
A doula's purpose is to provide support and coaching to the pregnant person in the time leading up to a birth, during the labor itself, and postpartum. Their support is both emotional and physical, and can include helping the birth parent make informed decisions, teaching different positions for use during labor, and ensuring the birth parent's requests are listened to by the rest of their medical care team. While doulas are not licensed by the larger medical industry, studies show consistently positive outcomes for both the birth parent and baby when they are present during. Most doulas are officially trained and mentored, and there are many local, national and international doula organizations that run certification and training programs.
Doulas are a focal point of BMIP because birth parents supported by a doula have consistently better birth outcomes, including lower rates of intervention, better birth weights for babies, and better rates of initiating breastfeeding. We also know that the race of medical providers makes a difference. For example, research shows us that when a Black baby is cared for by a Black doctor, infant mortality in the first year is cut in half. By ensuring Black doulas for Black mothers and birth parents, BMIP plans to improve health outcomes for both the parent and the baby.
Jen Silvera, Chairperson of Community Programming for BMIP, is thrilled with the progress so far. "To roll out ten new Black doulas in Delaware is just mind-blowing to me," says Silvera. "The maternal medical system in Delaware has much room for improvement as it relates to Black women, and offering this proven support will be pivotal."
The doula preparation starts with the 3-day training but certainly doesn't end there. For the rest of the year, this cohort of new doulas will meet bi-monthly to continue their education through workshops and book clubs. These meetings include important supplemental knowledge, such as lactation support and mental health. The books will cover topics the doulas can use to learn more about the practice and support them in their certification, and the cohort will discuss the books as a group.
As they work to increase the number of Black doulas in the state of Delaware, BMIP is also looking forward to connecting their doulas with health care providers in the state. An essential piece for these care providers to remember, though, is that doulas work for the birth parent, not the medical facility. A doula's role will always be to support and care for the person giving birth, and to advocate for them when they might otherwise be disregarded. Neighboring states have programs in place that do this successfully, such as PALS in Philadelphia, and BMIP is confident they can push Delaware to catch up with its neighbors.
Silvera is especially passionate about the advocacy support a Black doula can provide. Black birth parents must navigate a system that was designed to push them aside, and so, insists Silvera, must that same system, "listen to the community that they're serving about what is the problem." The main help a Black birth parent needs is to be listened to, and Black doulas can ensure that happens.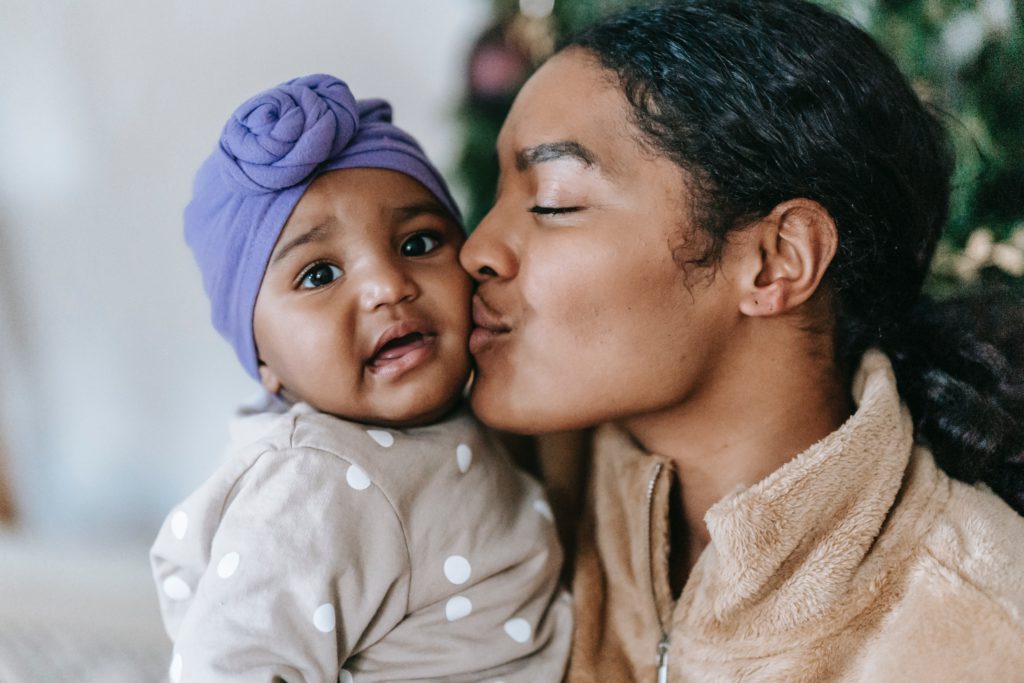 Beyond offering support to overcome these disparities, there is also a commitment to supporting birth parents through the monumental experience of bringing a child into the world. The U.S., and Western medicine in general, have a long history of pushing women, midwives, and doulas out of the hospital rooms, and replacing them with "twilight sleep" and White male doctors. These medical practices have even made it illegal for midwives to provide medical care. BMIP wants to bring back and honor this historical knowledge that has been suppressed for the last century.
To this end, they currently offer classes on babywearing, breastfeeding, and cloth diapering for Black parents. They also offer more general informational events for both Black parents and allies, such as the recent "Birthing While Black in Rural Delaware" event that took place on April 15. General donations can be made to BMIP's operations, as well as to their currently-running Black Mamas Bailout 2021 campaign leading up to Mother's Day. They are also welcoming volunteers to phone bank on April 26 and April 30 for important legislative goals, such as including coverage of doulas under Medicaid.
Doulas are only the beginning. Given the strong correlation between midwives and strong maternal-newborn health outcomes, there is a need for more midwives in our state as well. Silvera is currently training to become the first Certified Professional Midwife in the state. While our state did at one point have a practicing Black traditional midwife, Delaware currently has only two Black Certified Nurse Midwives, and both are in Wilmington. That leaves Sussex and Kent Counties, and even most of New Castle County, out to dry. Black births are happening state-wide, therefore support is needed state-wide.
The hope is that as more doulas are trained, some of them may continue on to become midwives, and one day Black birth parents could opt to have homebirths supported by a care team of a Black midwife and a Black doula. This larger goal speaks to the beauty, knowledge, and passion that is driving BMIP's work. Holland is keeping her focus on growing the knowledge within their community to care for each other as only they know-how.
"This is ancestral work that has always been happening that we have lost touch with," says Holland. "We are reclaiming what was and what should be; and that is gentle, holistic community support."